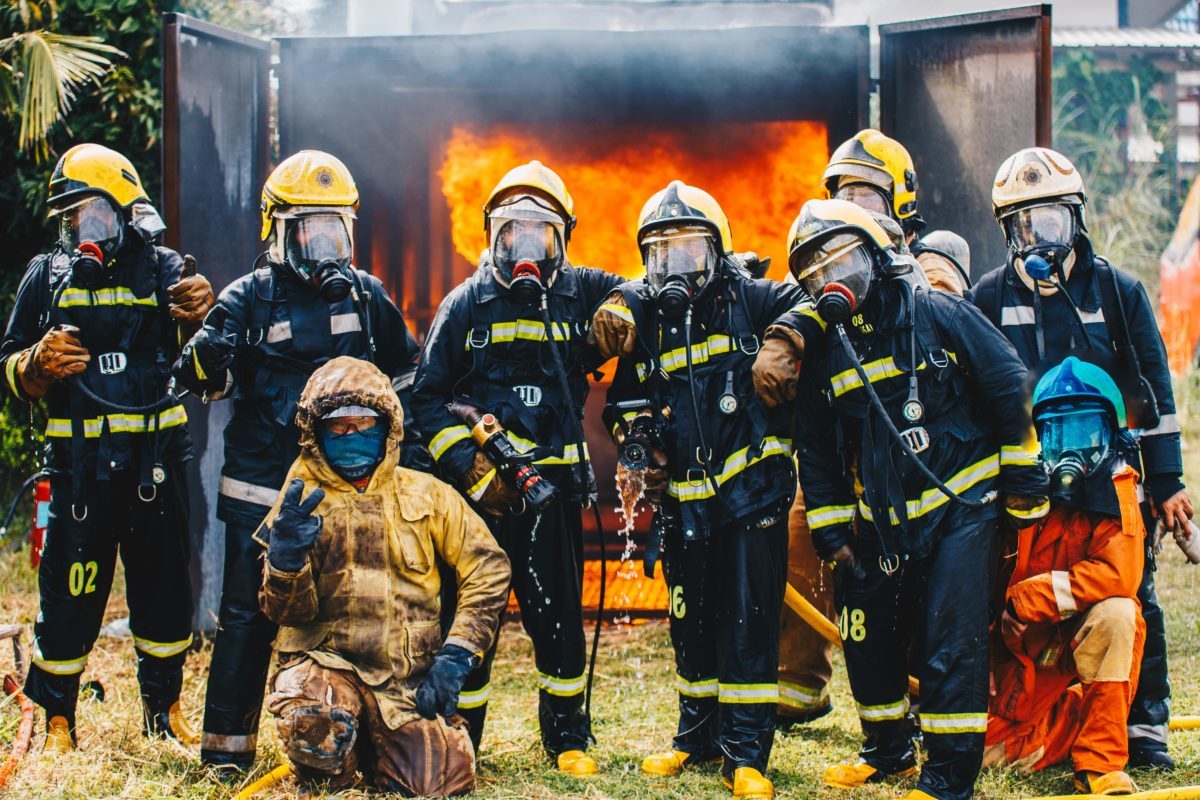 On December 2, 1998, Firefighters in Victoria, Australia called for help when fighting a large wildfire. This urgent call brought firefighters from a wide area including volunteers unaware of the tragedy about to take place. Five men were sent to help extinguish the flames, and as they headed out from the fire to refill with water, there was an abrupt wind change, engulfing the truck in flames and killing all five men.
It didn't matter that the men were from a different brigade or in another region, what mattered was they were firefighters, who lost their lives doing what they've been trained for and are proud to do, striving to save life and property.
International Firefighters' Day
May 4th was chosen to be International Firefighters' Day in correlation to the feast day of the patron saint of all firefighters, St. Florian. He is the first known commander of a firefighting squad from the Roman Empire. He and his colleagues lost their lives from protecting the same humane ideas which firefighters all over the world continue to share.
Training
Today, International Firefighters' Day serves as an international symbol of support and respect for firefighters, and it functions as a reminder of the importance of proper training in firefighting operations.
It is critical to always have a plan B. In the perfect scenario, the training logistics match up, the materials needed are always on-scene, and the fire always goes out as planned. However, training ground rarely runs perfectly. Responsibilities don't start and end during the training session; the apparatus, personnel and equipment needed for the evolution falls within the realm of the training staff. Even the best laid plans can fall short, due to circumstances beyond our control. Firefighters must be prepared to adapt to any situation, and keep an alternative plan within reach.
Having a mentor and supportive alliances should never be underestimated. Relationships with leaders will provide information, guidance and support needed to not only enhance what is initially taught, but also allows for social acceptance and confirmation of skills. This will improve competence; motivation and course delivery. A trusting, supportive relationship will help identify both good and bad skills. Adequate feedback will strongly enhance performance levels on both the training ground and fire ground.
We also must consider how strengthen how information is delivered in the training process. It is possible that instructors who are responsible for training the future of the fire service should have a deeper understanding of the material themselves. Utilizing skills and abilities they bring into training and their ability to teach the topic. Sharing precise, accurate knowledge as much and often as possible may help tremendously. No one has all the answers, but striving for progress is key.
About Provident FirePlus
At Provident FirePlus, we offer custom tailored packages to best protect firefighters and volunteer firefighters. We understand the risks that emergency response teams are subjected to on a daily basis, and have worked to serve these dedicated professionals for over 87 years. For more information about our products and policies, we invite you to contact our experts today at (855) 201-8880.