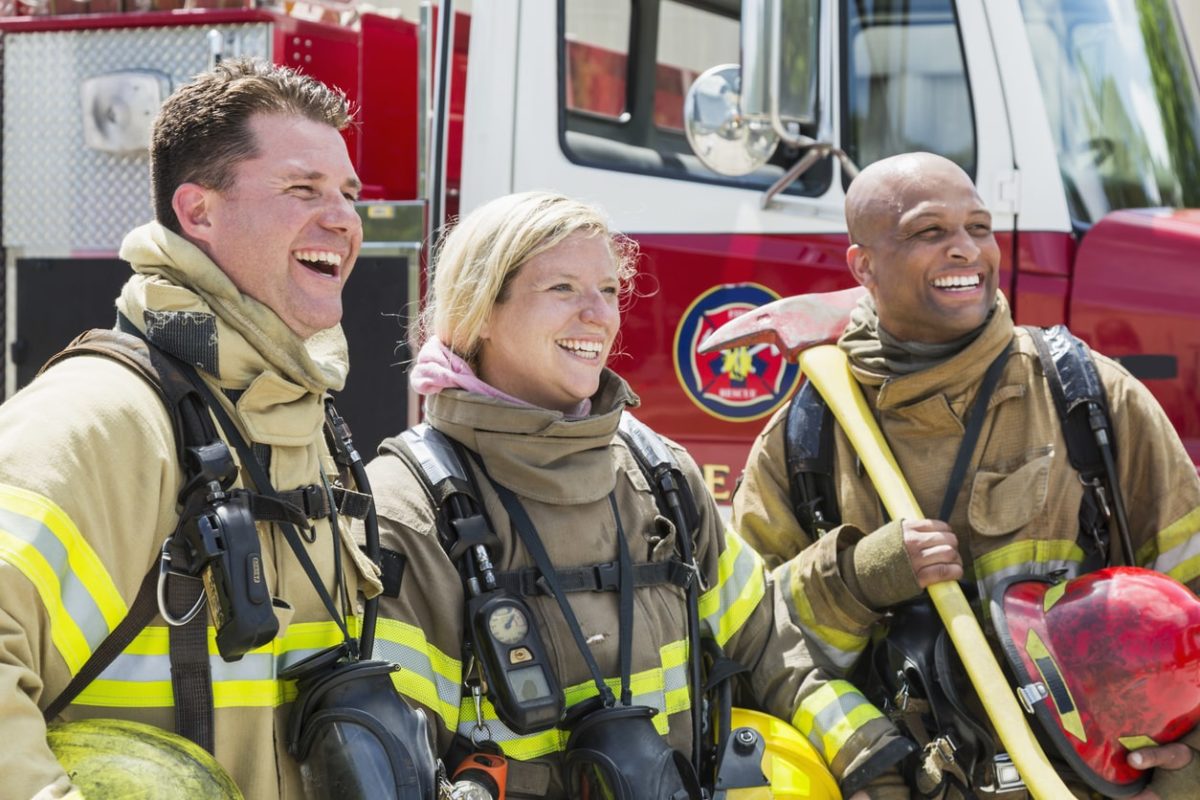 Your fire department may or may not have implemented a health and wellness program. If yours does, how are you managing it? If yours doesn't, how are you going to develop and implement one? One of the key aspects of managing a firefighter health and wellness program is measuring how effectively the program is functioning. Are your firefighters becoming and staying healthier? 
It's estimated that only 27 percent of fire departments have a basic health and wellness program in place. Establishing a health and wellness program, in addition to improving your team's physical and mental health, can do wonders to reduce the overall liabilities of your department. Let's take a further look at how these programs can aid your department.
Merging Technology with Health and Wellness Programs 
The fire service is not alone in seeking to develop a healthier workforce. Many progressive private and public-sector organizations have implemented employee health and wellness programs to mandate health care costs, increase productivity; and improve employee overall health and well-being.
These organizations are finding that their well-meaning efforts are falling short due to lack of information to answer the question "Are we making a difference?"  Therefore, leaders from across the board are looking to technology to boost employee engagement and help deliver results. Online portals are an increasingly attractive option, though not without potential pitfalls.
With technology, groups such as the International Association of Firefighters and the International Association of Fire Chiefs are aiming to help departments achieve the following goals:
Improve the quality of life for firefighters, emergency responders, and safety personnel;
Create a working environment that allows firefighters to maintain good health and a high level of physical fitness;
Reduce workers' compensation claims and costs as well as lost workdays.
Program Explored
There is no argument against the impact of strenuous firefighting and occupational exposures on firefighters. Firefighting is a dangerous profession that presents many risks that cannot be completely controlled. However, firefighter health is not one of them. Research has repeatedly shown the detrimental effects firefighting has on the human body, and the combination of heat stress and dehydration exacerbates this punishing impact on all of our body systems. Exposure to carcinogens remains a serious concern, and we cannot ignore the mental health and well-being of our personnel. There is a proven positive impact of annual medical evaluations, exercise, sensible nutrition, hydration, and rest and recovery. 
Grant programs have consistently given priority to health and wellness initiatives, and there are more resources available than ever to help fire service organizations implement wellness programs. There will always be obstacles to overcome, which vary from department to department. But one thing is for sure, excuses will never reduce health-related line-of-duty deaths. These programs not only significantly reduce the financial impact of injuries and illnesses but also increase overall firefighter health, performance and longevity.
Many firefighter health and wellness advocates are now focusing on individual firefighters to raise awareness and educate them on the need to become and remain fit for duty. This approach has sure positive effects and the time is now for fire service leadership to prioritize firefighter health and wellness. Regardless of the obstacles, barriers, challenges and, yes, excuses, tangible action can truly improve the overall wellness of our organizations. 
About Provident FirePlus
At Provident FirePlus, we offer custom-tailored packages to best protect firefighters and volunteer firefighters. We understand the risks that emergency response teams are subjected to on a daily basis, and have worked to serve these dedicated professionals for over 87 years. For more information about our products and policies, we invite you to contact our experts today at (855) 201-8880.