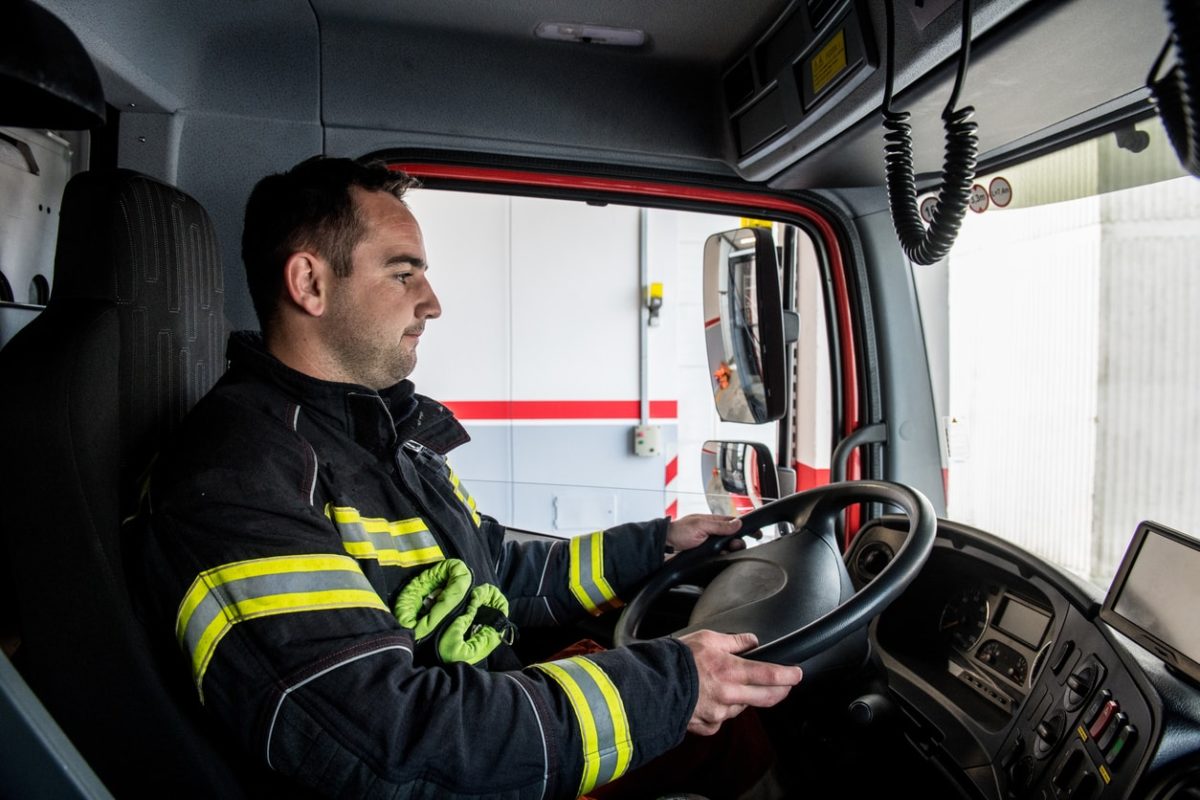 Teaching a firefighter how to safely, effectively and efficiently drive a piece of fire apparatus is one of the most important responsibilities that an instructor can undertake. That challenge is constantly growing as fewer firefighters come to the job having had some experience driving a heavy truck. Adding the fact that fire apparatuses have gotten progressively larger over the years makes training more complex for both the student and the teacher.
Your department should have a driver-training program in place. Both the art and science of apparatus driving are equally important, as the art helps us remember the science better. Without incorporating specific training components, one will not be performing their duties at an optimal level.
Pre-Response
Teach drivers how to learn their response district. It is important to learn the streets in the district along with the characteristic traffic patterns for the days of the week and times of day, so the drivers will be as prepared as possible.
Plot calls on a district map or put them into a spreadsheet for analysis. It is likely that there are many streets that the station responds to very frequently; those are the ones to learn first.
Response Safety
Emergency vehicle drivers must fasten their seat belts, because for the rest of the journey, both to and from a call, they are professional drivers who must act accordingly. They must learn to be diligent non-aggressive drivers.
Trainees should be in the know of any tips and advice about hazardous circumstances  from those who walked in the path before them. Intersections present one of the greatest hazards. Make sure drivers know to come to a complete stop at any intersection with a red light or stop sign, proceeding with caution and prepared to jam on the brakes for that distracted driver. With effective driver training, one can feel more confident behind the wheel, therefore less likely to make mistakes.
The Art and Science of Apparatus Driver Training
Drivers must be trained to keep their eyes moving down the road and prepared for any situation. They must be aware that at any time a pedestrian, animal or object can suddenly appear in the way and require evasive action.
They must constantly scan the side mirrors and be on the lookout for those vehicles that have pulled up alongside the fire truck. They should do this religiously before moving from the left-hand lane, that they've been traveling in, as they prepare to make a right-hand turn.
This only scratches the surface of the art and science of teaching someone to drive a piece of fire apparatus. Good habits should be installed from the start. New drivers must practice them often and be corrected when they are absent and praised when they are present.
As a final note, firefighting and emergency response operations should ensure that they are protected with a Commercial Auto policy that will provide them coverage against liability exposures while on the move.
About Provident FirePlus
At Provident FirePlus, we offer custom tailored packages to best protect firefighters and volunteer firefighters. We understand the risks that emergency response teams are subjected to on a daily basis, and have worked to serve these dedicated professionals for over 87 years. For more information about our products and policies, we invite you to contact our experts today at (855) 201-8880.