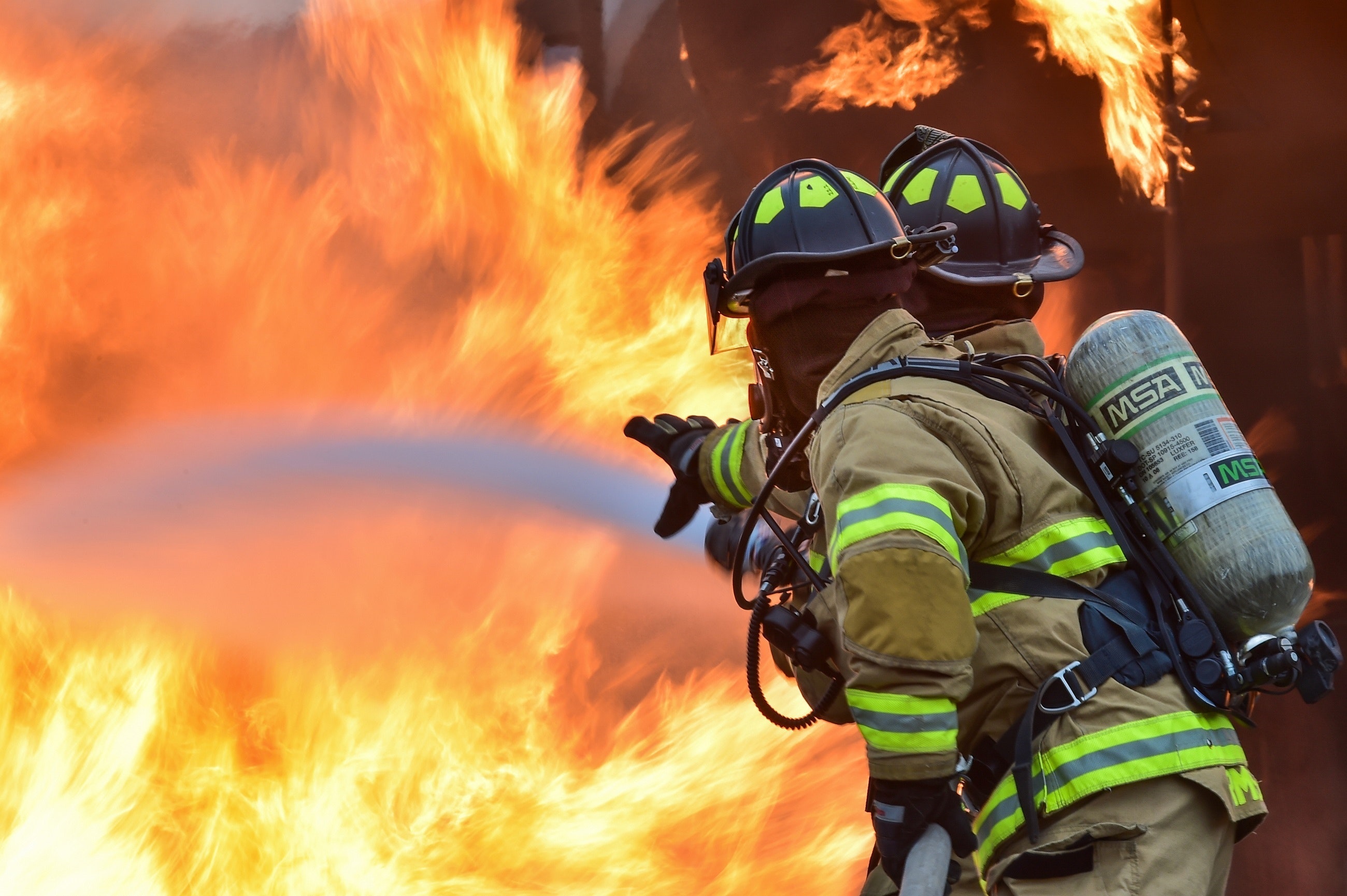 Firefighters must possess a multitude of qualities to properly represent their department and manage the profession. Combined with the unique work and living conditions that place many demands on firefighters, this creates a long list of traits that are necessary for success.
1. Physical Fitness
Above-average strength and agility is a crucial component to the job. Many job functions simply cannot be performed without maintaining a high fitness level, so being physically fit is important to keep up with the job functions and remain safe on the job.
2. Communication
Clear, intelligent, courteous and open communication is an essential quality for the profession.
Here are just some of the most important firefighter communication functions:
Active listening

Handling irate citizens

Using radios to relay essential information

Calming frightened patients and victims

Consoling distraught family members

Relaying essential patient information to paramedics, nurses and doctors

Educating fire prevention skills
All of the above and more must be performed with the utmost patience, intelligence, professionalism and courtesy.
3. Adaptibility
Firefighters must be able to thrive in any group dynamic, have few or no pet peeves, and not burden those around with wants or personal needs.
Easily adapting to new people, new settings, changing job descriptions and the changing conditions under which you perform those jobs is a must. The ability to perform job duties under a variety of high stress situations while maintaining a clear presence of mind under stress is an essential part of being an effective firefighter.
4. Dedication
Successful firefighters are hard-working, hard-training people who take pride in their work and want to be the best at what they do. Firefighters should never settle for mediocrity within themselves. They must strive for excellence at all times no matter how minute the tasks may be. They must be dedicated to all that the job entails.
There will be aspects of the job that appeal to some more than others, but a general passion for the work, a solid work ethic and the drive to always learn and grow are essential. In a field that is constantly changing, it is crucial to be proactive in education, training and looking to learn and improve oneself.
5. Courage
Firefighters must be equally concerned with the well being of others as much as they are their own well being. They are willing to self-sacrifice and have a natural propensity to help others and have a giving spirit.
Effective firefighters are courageous, because they are always willing to take risks and make sacrifices in order to help others. After all, firefighters are part of an organization whose primary purpose is to serve and protect its community.  This is why the fire service seeks those who exhibit that volunteer spirit and people who are involved in their communities because they want to be, not because it benefits them.
In addition to the individual firefighters, there are key requirements for an effective firefighting operation, and one of the most important is safety for its workers. Every firefighting operation should have a comprehensive liability insurance program to keep everyone safe on and off the job.
About Provident FirePlus
At Provident FirePlus, we offer custom tailored packages to best protect firefighters and volunteer firefighters. We understand the risks that emergency response teams are subjected to on a daily basis, and have worked to serve these dedicated professionals for over 87 years. For more information about our products and policies, we invite you to contact our experts today at (855) 201-8880.